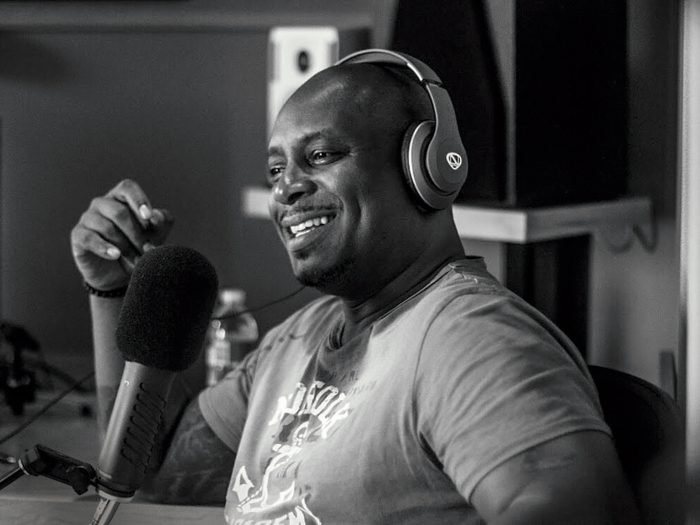 18 Nov

Black Platforms Matter: A Conversation With Combat Jack

This article was originally written for HuffPost on 11/18/2015. See the original here.

When I was in elementary school a teacher introduced our class to a game called telephone. This was a fun way to teach the class how stories can be misinterpreted and presented in fractions. For a young audience it was a lesson in spreading gossip. As an adult it's easy to understand that the underlying premise of that exercise was the demonstration of the power in telling your own story. Not only is telling your own story essential, but having a platform to do it is just as vital.

Having multiple platforms that allow the stories of Black people to be shared without the myopic lens of some of the mainstream media outlets cannot be over stated. Thanks in part to the power of the Internet, podcast with Black host are growing each year. Recently I spoke to the brilliant and witty Reggie Ossé (aka Combat Jack) about this subject.
My father said if you change your perspective you will see Black excellence everywhere. So my job is to help that resonate.
Ossé, host of The Combat Jack Show, is no rookie to the entertainment and podcast world. His past guest include Russell Simmons, Raekwon, Michael Eric Dyson, Dr. Cornell West, Marc Lamont Hill, Common, Malik Yoba, J.Cole and more. The guest on his show are diverse but a common element in each episode is his ability to allow them to share their personal and unfiltered stories and perspective. Beyond learning about their newest project, The Combat Jack Show provides a space where the listeners can connect to the layered, beautiful and complex story behind each guest. Although each interview on his show feels organic, creating that type of platform is intentional.
SH:I listen to a lot of podcast and radio shows. Your show is different. Your guest tell amazing stories with unique perspectives. Do you think this happens simply because of the guest you select or is it something about your specific platform?
RO: "When I graduated from law school I drank the Kool-Aid. I thought since I pulled myself up, why can't my brothers do the same thing? That was my thinking at the time. During a conversation with my father I changed my thinking. He helped me to see that we are trained to look for the worst in us and to look for the best in white people. My father said if you change your perspective you will see Black excellence everywhere. So my job is to help that resonate. I intentionally look for the excellence in any person on my show. I create a platform and a space for that. Also, in podcast we have more freedom. Black radio stations are more limited because of some of the corporate demands. But technology is an amazing equalizer".
SH:Yes. Technology is an amazing equalizer. It gives us power to establish a massive platforms.
RO:"Absolutely, and I try to use my platform to address real issues."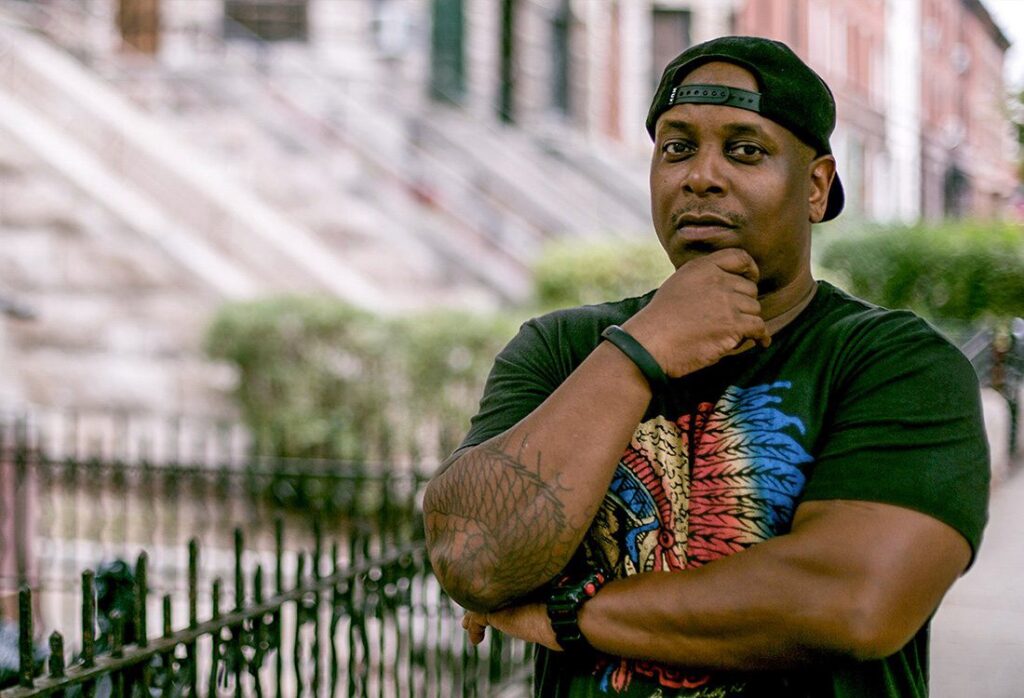 SH:During this conversation I noticed a deliberate attempt to make sure you're speaking accurately about areas that you are not too familiar with. This is a small example, but earlier in our discussion you were careful about how you used the acronym LGBTQ. You were very pensive and not dismissive.
RO:"Well I wanted to make sure I was being inclusive…and accurate. I wasn't really sure"
SH:You seem to be pretty open about noting areas that are outside of your expertise, does this shape the type of platform you've created?
RO:"Yes. I am honest about challenging my own isms so I created a platform where this can done publically. For example, I didn't know what black a feminist was. I invited Feminista Jones on the show to help me learn more. I know what it is to have my Black voice stifled. I never want to do that to another person. My wife taught me about male privilege. If I don't like the stuff that's being done to me I have to be just as outraged when it's done to another group of people. This requires growth. I create a platform that promotes growth for myself and my listeners. I'm also still a fan. I'm a fan of arts and learning. I get excited to let my guest speak because I want to hear from them."
SH:Final question, do you think it's essential to have Black men creating platforms for conversations around challenging "isms"?
RO: "It's essential but not the only factor required. Yes I am a Black man, but there is a level of comfort that Black people feel with me is because I'm passionate and knowledgeable about our culture. I have a wealth of information that can tie our deep history to what's happening right now. This helps to create a level of trust and a safe space."
The conversation with Ossé was rich, light but informative, surprisingly funny and intentionally comfortable. Although I was the person facilitating the interview, at times it was difficult to resist interjecting and candidly telling my own story. It was easy to understand how he creates a platform that feels so authentic and safe for his guest. Platforms like this are essential to allow Black people the power to share our own unfiltered stories and perspectives. In the words of Ossé, " Black excellence is inside each of us. We are not a monolithic people, we are layered and complex".
I stand in agreement with those words, simply adding that sometimes unveiling this requires the right platform, preferably one that intentionally seeks to allow guest to leave their life essence in an episode.